Home → Updates → Social Value → Your ongoing support is changing the lives of the UK's most vulnerable children during the pandemic
Your ongoing support is changing the lives of the UK's most vulnerable children during the pandemic
Our customers ongoing subscriptions continue to improve the lives of people across the North West.​
This month, 100% of the profits from your subscriptions have helped our charity, Newground Together provide vital support services during the Covid-19 crisis.​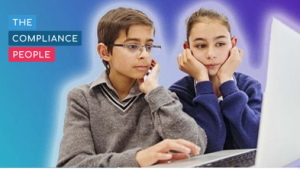 The charity has been working with Barnardo's on their See, Hear, Respond campaign aimed at directly protecting children, young people and families. This provides a lifeline to the young people who are at risk of becoming the forgotten victims of the pandemic.​
Barnardo's is leading a coalition of over 70 charities across England, including Newground Together who operate across West Yorkshire and East Lancashire. This supports local authorities, schools, colleges, police forces and healthcare professionals to offer one-to-one support, digital group support, detached youth work and crisis support.​
Steve Oversby, Director of Barnardo's North Region, said "These are vulnerable children and young people who are struggling as a result of the pandemic." ​
"This is extremely important work and is making a vital difference to children's lives. I know that for many, support now will be the key to achieving a positive future."​
During phase one, Newground Together's youth workers committed:​
160 hours to enable children and young people to reengage with school and 

maintain their attendance

​

Over 92 hours of crisis support

​

235 hours of therapeutic intervention

​

More than 175 hours of online workshops and activities

​

In excess of 375 hours of detached youth work, engaging with over 1,500 

young people

​
Nic McGrath, Communities Programme Director for Newground Together said, "Now we are back in lockdown, we are shifting to supporting children and young people to stay engaged with education. ​
There is a huge digital divide – imagine day to day life with no mobile phone, tablet, laptop or access to the internet? This makes home schooling really challenging for low-income families. So often it is about finding solutions, applying for a crisis fund and supporting young people and parents with strategies."​
In total, the coalition has supported 40,000 children and young people whilst 250,000 have accessed resources online. This is one of the many reasons we will continue to gift aid all of our profits into our charity instead of to shareholders.
​
​