Home → Updates → Social Value → Community garden doubles in size
Community garden doubles in size
All our profits are donated to our charity, Newground Together, and we like to share how this money is changing the environment and communities around us.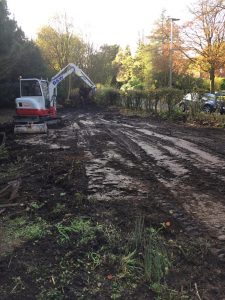 Thanks to a grant from our charity, Whitehall Park Supporters Group in Darwen have been able to support more local people during lockdown.
Originally a section of the park which had been unused and overgrown was cultivated in order to grow and provide a variety of fresh fruits and vegetables for the members of the gardening club and the local community. Now, with the grant, the garden has more than doubled in size!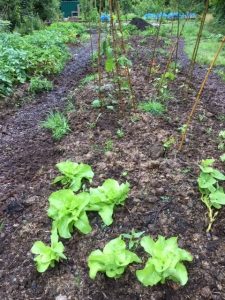 In spite of the lockdown, the group still maintained the garden whilst following social distancing. They continued to share the produce with members of the club which include local families who have struggled to make ends meet in the local community.
Chair of the Whitehall Park Supporters Group Marjan Wouda said "it is great that now our garden has expanded we can share more of what we grow."
It's truly heart-warming to see the profits we make from you, our subscribers, helping to bring people together, and adding real value to a community.
Pre-lockdown the group collaborated with Lancashire Wildlife Trust and Darwen Asylum Refugee Enterprise to support asylum seekers and people with mental health issues through the relaxing power of gardening. The group is proud to be open to all and actively encourages members to join from all backgrounds. By reaching out to asylum seekers, the group gives them an opportunity to meet more of the local community and find group support. This inclusive mindset has provided an opportunity to share cultural differences and learn more about the different people living in their local community.
Marjan goes on to say "working alongside each other, friendships are developed, cultures are exchanged and people feel connected with one another.  The sense of wellbeing derived from the club is overwhelming."
The Whitehall Park Supporters Group have more big hopes for the future and are looking to continue to attract new members.  They are looking forward to further improve the groups skills in growing food organically and having a polytunnel to expand the gardening year.
Again a BIG thank you from The Compliance People; you are helping us to make a real difference to the lives of people in our communities.