Esther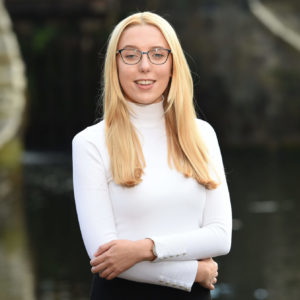 Esther joined the team with experience in flood resilience. Her current role involves carrying out legal compliance audits and supporting the team in delivering environment and health & safety consultancy. She also gets involved in developing content for the Legislation Update Service and answering helplines. Esther enjoys the challenge of learning new things every day, in different and fast pace environments.
Esther is currently an Associate Member of IEMA (AIEMA) and holds the NEBOSH National General Certificate in Occupational Health and Safety qualification.
Away from work Esther enjoys visiting as many places as possible near and far, often in her family's campervan!