Home → Updates → Social Value → Students in Sheffield are helping to feed their community during the Coronavirus crisis
Students in Sheffield are helping to feed their community during the Coronavirus crisis
All our profits are donated to our charity, Newground Together, and we like to share how this money is changing the environment and communities around us. 
Demand for fresh produce from High Riggs Market Garden, part of Freeman College a Special Educational Needs and Disabilities (SEND) college in Sheffield, has trebled since the pandemic started.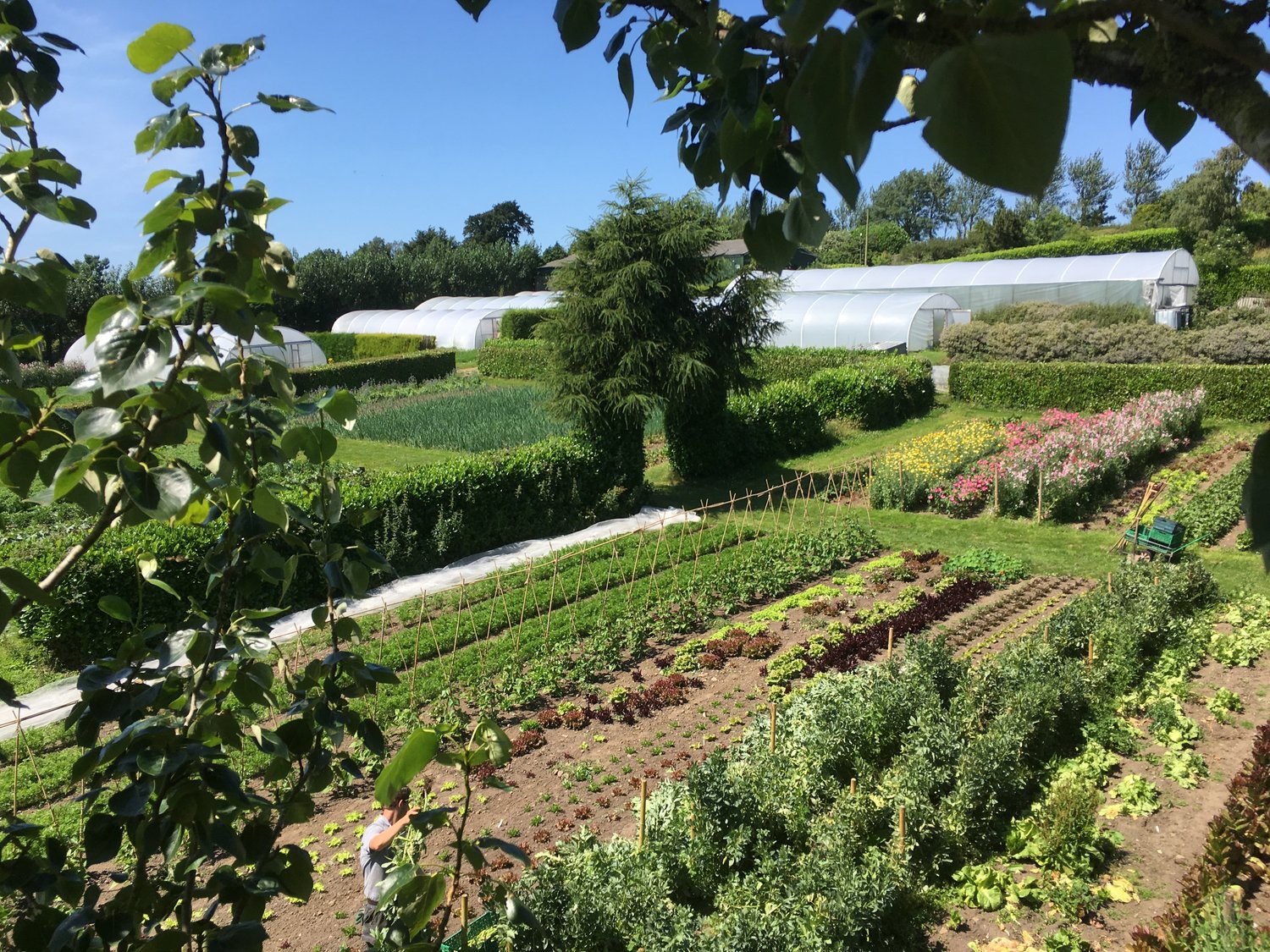 In addition to serving the college's students, care and support workers, staff and community volunteers, High Riggs supplies fruit, vegetables, eggs, preserves and fresh-cut flowers to its award-winning public café Fusion, over 70 homes in the community, wholesalers and independent local businesses.
Not only is the booming trade giving the students, who struggle with cognitive disorders such as Autism and ADHD, a routine but it has kept the staff in the café in work. They are working on the land and sowing food while the café is shut.
And thanks to Newground Together the market garden now has improved WC facilities improving the experience of those using the space.
Fundraiser Bethan Davies said:
"People struggling with neurodiversity often have to battle with a multitude of daily stresses triggered by their environment, the subtlety of which many of us take for granted. Despite being functional and meeting all legal requirements, the semi-permanent outdoor chemical toilets were a real barrier to learning for our students, who already face many cognitive obstacles to education."
The semi-permanent toilets have been replaced with permanent indoor toilets, including a disabled toilet. The new ecological toilets are more in keeping with the biodynamic garden.
With their bright colours, overpowering smell of chemicals and confined space, the toilets were a trigger for many students' sensory sensitivities. A survey revealed that over 70% of students and staff avoided using the toilets. As a result, nearly three-quarters visited the site less often than they would have liked and over three-quarters spent less time on the site than they would have liked.
High Riggs already hosts Stannington Gardening Club and the Sheffield Organic Growers and Biodynamic Association but the improved public conveniences will enable the college to further engage with the surrounding community.
A representative for Newground Together, explains:
"High Riggs is an oasis of tranquillity and an escape from the urban jungle of Sheffield. It is not only of great educational and holistic importance for the students but also the wider community. The new facilities will enable the site to host more local gardening and agriculture groups and interactive open days and encourage more volunteers and biodynamic trainees. This in turn will allow students to participate socially in ways they had never previously imagined possible."
The college, run by Ruskin Mill Trust, delivers an innovative learning programme called Practical Skills and Therapeutic Education for students, who come from as far as Barnsley and Rotherham.
Bethan Davies added:
"Our ethos is growing the land and growing people. With green woodwork and metal forging workshops, 35 hens and a flourishing vegetable supply scheme, this site allows students to learn about crafts, the environment, nutrition, agriculture, biology, animal care and social enterprise."