Home → Updates → Social Value → How our charity became double finalists at the ERSA Employability Awards 2022
How our charity became double finalists at the ERSA Employability Awards 2022
Newground Together is a charity operating in the North of England, with the aim of creating better lives and opportunities for the communities in which they operate. Their objectives are to empower people to create sustainable, connected, resilient, healthy and prosperous communities.
We're extremely proud and pleased to say that this year, Newground Together has been nominated for two places in the finals of the prestigious ERSA Awards.
Sector Innovator of the Year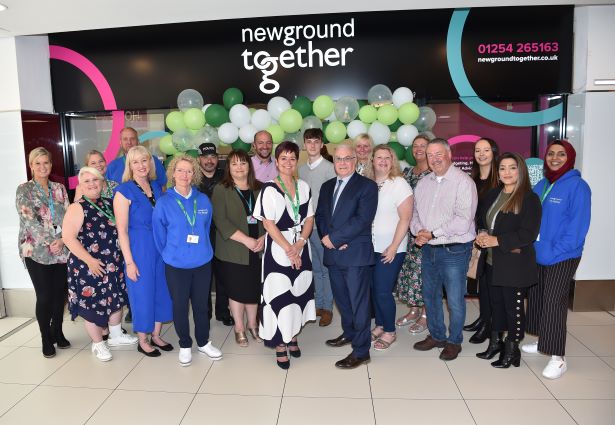 Since it opened earlier this year, the Newground Together Employment Hub has supported more than 250 people, 67% of whom are now on an employment programme.
The Hub, based in Blackburn, is a place for local people to drop in and access free recruitment and training support. The Hub also has a whole range of additional services, such as mental health support and CV Screening. All of which are directly funded by your support.
The innovation element of the award refers directly to the hub's location, approach and breadth of services. "We've created a place where people feel comfortable asking for help—and where asking for that help is easy and convenient," says Alison Clews, Community Programmes Manager at Newground Together. "Our connections in the borough, with employers and community partners will enable us to offer a wide range of support and match job seekers with local vacancies to help more people into sustained employment. This is our first Employment Hub and has been specifically located in the heart of Blackburn town centre to ensure that additional support for people on their journey into employment is readily available, accessible and links directly with employment opportunities with local businesses. We hope the Hub helps to make a true difference to the lives of people living in Blackburn with Darwen."
Frontline Advisor of the Year
Lorraine Fenney has been an Employment Adviser for over 20 years, the last five as part of the team at Newground Together. We're incredibly pleased to announce that Lorraine has now been shortlisted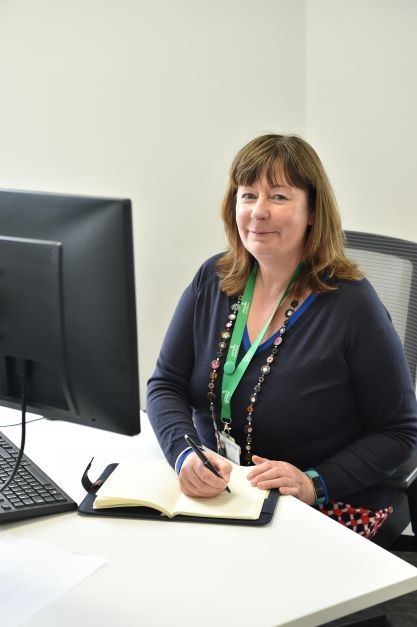 in the frontline advisor of the year category.
"Lorraine has a unique ability to put people at ease, no matter their circumstances or experience" says Emily Pearson, Community Programmes Manager. "It doesn't matter if people have been out of work 5 minutes, 5 years or never worked before. She has the ability to give people the confidence, that they can work no matter what"
"For example, she's helped people secure special educational needs support for their children. She's helped them negotiate the school system and advocates for them in meetings with social workers so barriers to work are removed. Not only is she fantastic with single-mum families, she has a successful record of advocating for people with disabilities, making it easier for employers to make adaptations."
Between 2017 and 2020 Lorraine was personally responsible for supporting 310 individuals presenting a variety of barriers to work such as physical disabilities, mental ill health, lack of work experience, single parenting, homelessness and other factors that have a huge impact on gaining employment. Since then, lorraine has lead the Moving Forward Together mentoring service. This service aims to motivate and socially integrate people who have really struggled to get into work.
The Compliance People would like to wish our parent charity and Lorraine the best of luck. We all have our fingers crossed for 30th November when the award winners will be announced.