Home → Updates → Social Value → Food Bank Appeal
Food Bank Appeal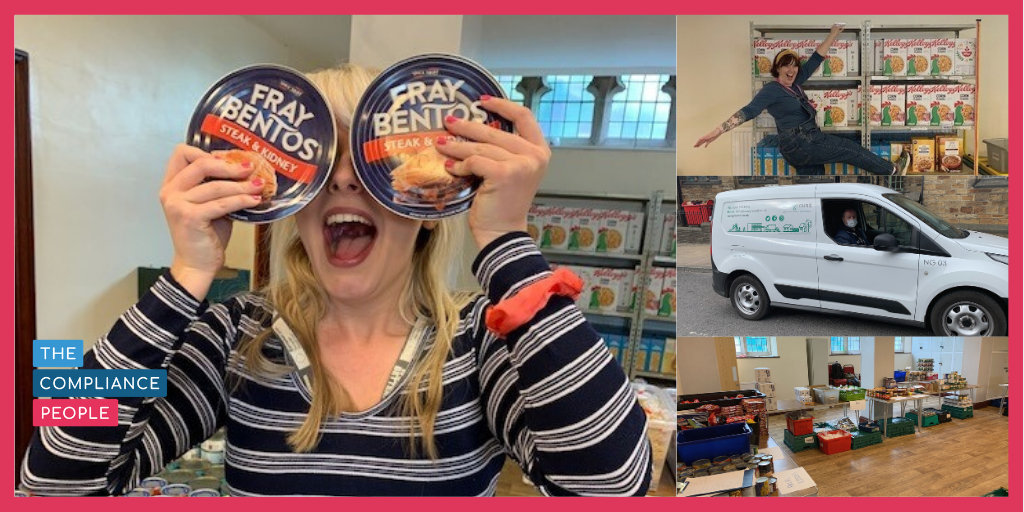 As you will be well aware the Coronavirus has caused many changes in society. Food banks in particular have been hugely affected.
Food bank use has increased 73% in the last five years according to Trussell trust statistics and Coronavirus has blown this ever-increasing demand out of the water. The struggle people, families and children now face due to the Coronavirus is unprecedented.
Families across the country are in dire need of support during this pandemic. Many are worried about how they are going to put food on the table, something many of us take for granted.
We are appealing to the generosity of businesses who are able to help the most vulnerable in our community, to please give whatever you can, no matter how small. Your help will make a difference to individuals and families who are extremely vulnerable at this time.
Can you help?
As a social enterprise we support a broad range of community projects and our community team have been lending a hand at local food banks. This has involved upscaling and relocating the food bank to meet demand whilst ensuring safe distances can be kept, serving 100's of people a day and providing deliveries for vulnerable people.
But we need help.
Due to the rapid increase in demand, supplies at the food bank are running extremely low.
Does your organisation have anything that could be spared to help the families most in need?
The following items have been completely wiped out and are in constant demand so are urgently needed:
Strong carrier bags
Tinned vegetables (sweetcorn/peas/carrots/tomatoes)
UHT milk
Tinned meals (meatballs/curry/ravioli/tinned hotdogs/beans and sausages)
Vegetarian sauces
Sauces in a jar (pasta/bolognese/chilli/chicken sauce) – Regular size for one or family size
Juice
Eggs
We're also looking for:
Tinned fruit
Corned beef/tinned pork
Tinned tuna or sardines
Fray Bentos pies
Bread
Baked beans
Rice pudding
Large pull-ups for a 10 year old
Nappies (Sizes 1, 2, 5 and 6+)
Dog food
Cat food
Toiletries (shower gel/shampoo/toothpaste)
If your organisation is able to help in any way, please call Sarah on 07825 382597. Anything at all you can do to help will be greatly appreciated!